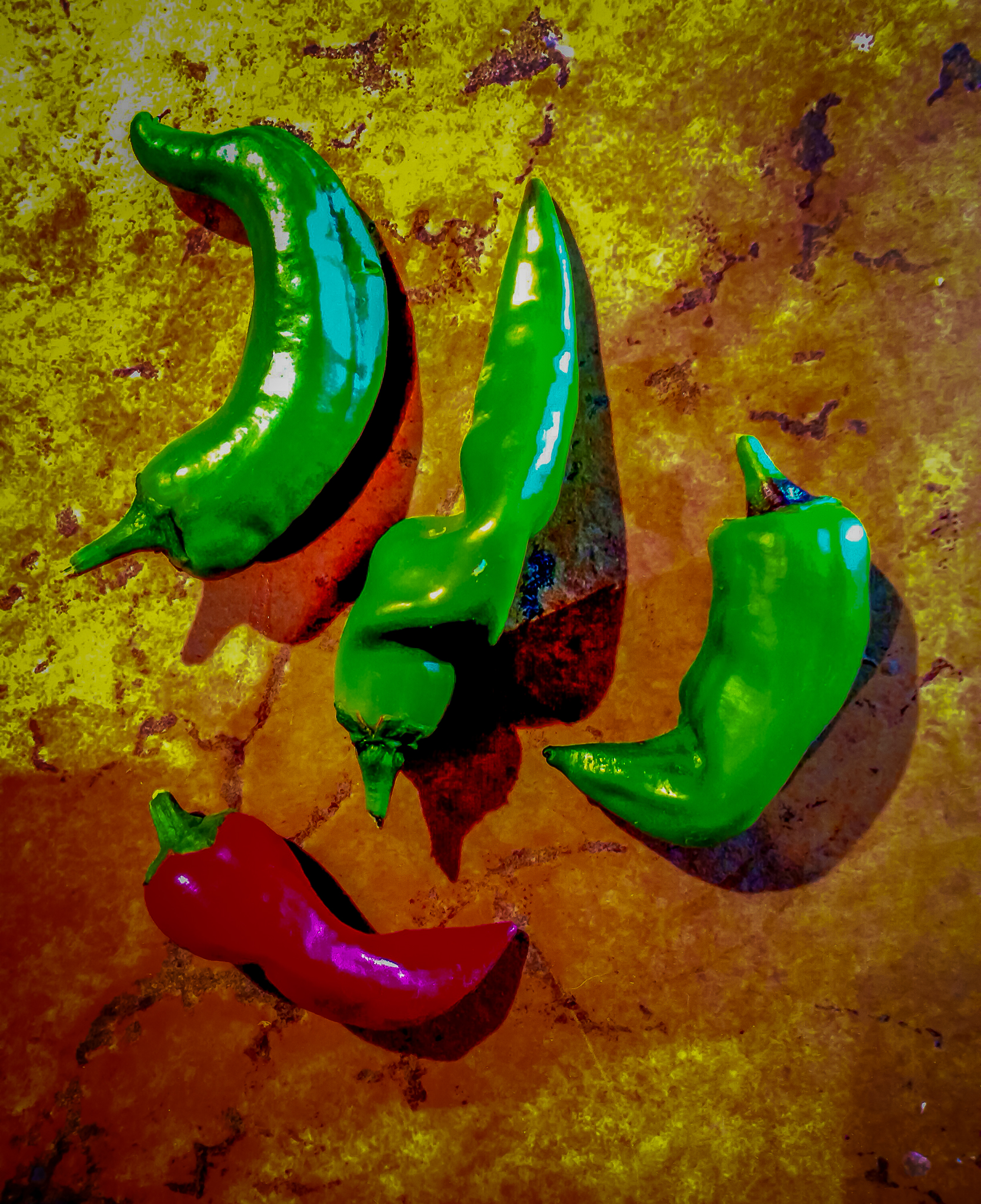 A quick iPhone shot…
I'm about to stuff these Anaheim Chilies with Monterey Jack Cheese & roast 'em on the grill!
Anaheim Chili Peppers
…originating in Southern California in the early 1900's.
Although most recipes call for them green, they're quite flavorful as they ripen to a mature red.
Dried Anaheim's, known as "secos del norte" are quite versatile for spicing up your favorite Mexican dishes!
The spicier New Mexico Chili looks very similar to the Anaheim, with it's own distinct flavor, it's featured in Southwest style dishes.
Captured 10.7.2013 on the iPhone 5s, post processing: ProCamera, Image Blender, FX Photo Studio & Pro HDR
http://www.martyhiester.com/Portfolio/i-fqDzvNv
See my latest work online…
http://www.martyhiester.com
©Marty Hiester- Creative Commons (CC by NC 3.0)
#Chili #MexicanFood #GreenChilies #RedHotChiliPeppers #cooking #MARTYhiester #iphonephotography #iphoneography