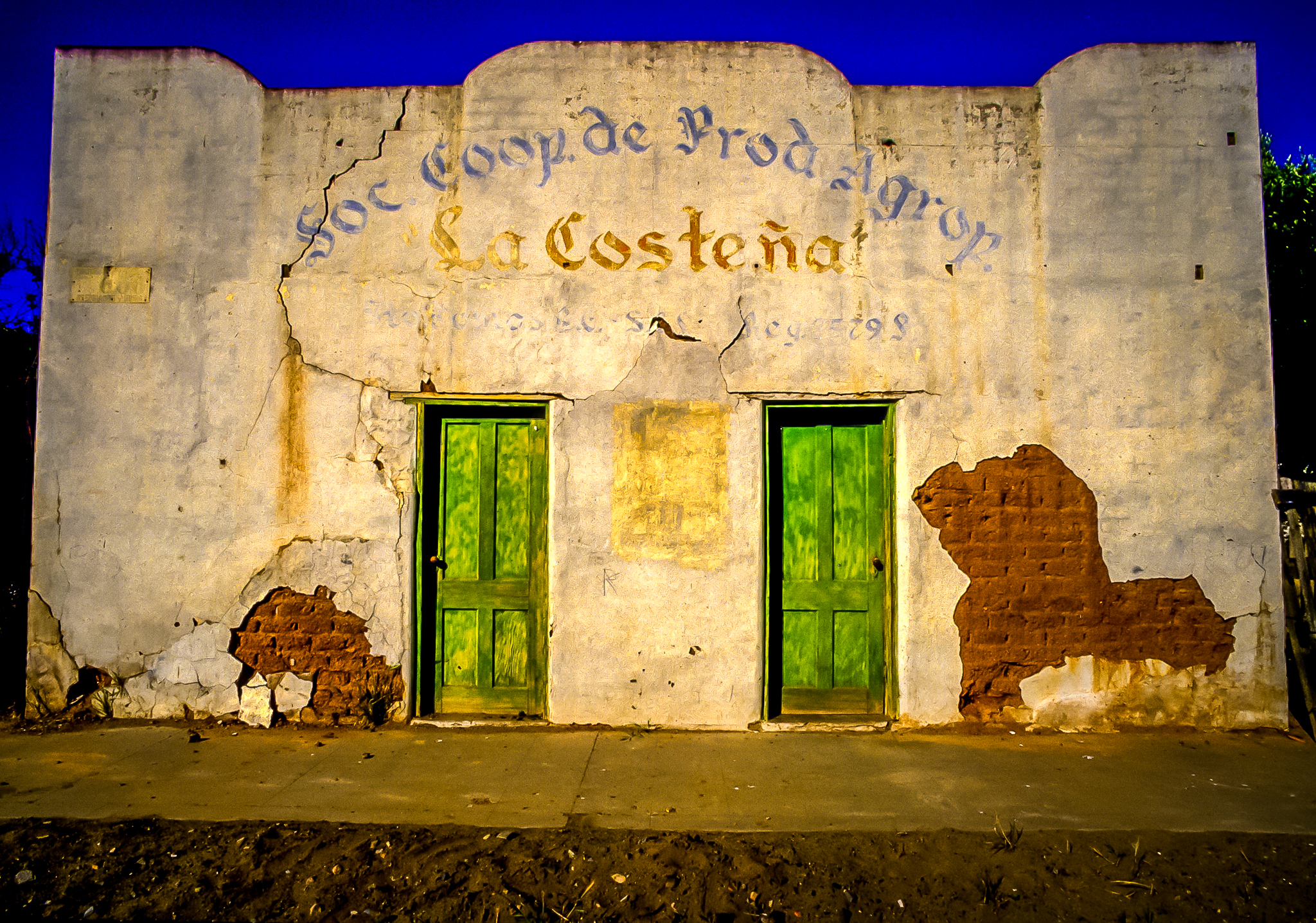 ¡dos puertas verdes!
Headed south down Baja California's Highway 1…
I slammed on the brakes
The two green doors had pulled me in
I have been by them many times before
I always wondered where they went?
An agricultural cooperative building,
the exposed adobe bricks
& earthquake sized cracks boast incredible texture!
Located just 50 miles south of Ensenada in the valley of Santo Tomas,
this building today is an ice cream store
in Mexico's most noteworthy wine region.
Captured in 1988 on Kodachrome 25, Nikon F3, Nikkor 50mm 1.4
http://www.martyhiester.com/Baja-California/i-BhnwmXC
See my latest work online…
http://www.martyhiester.com
©Marty Hiester- Creative Commons (CC by NC 3.0)
#santotomas #wine #ensenada #bajacalifornia #mexico #MARTYhiester