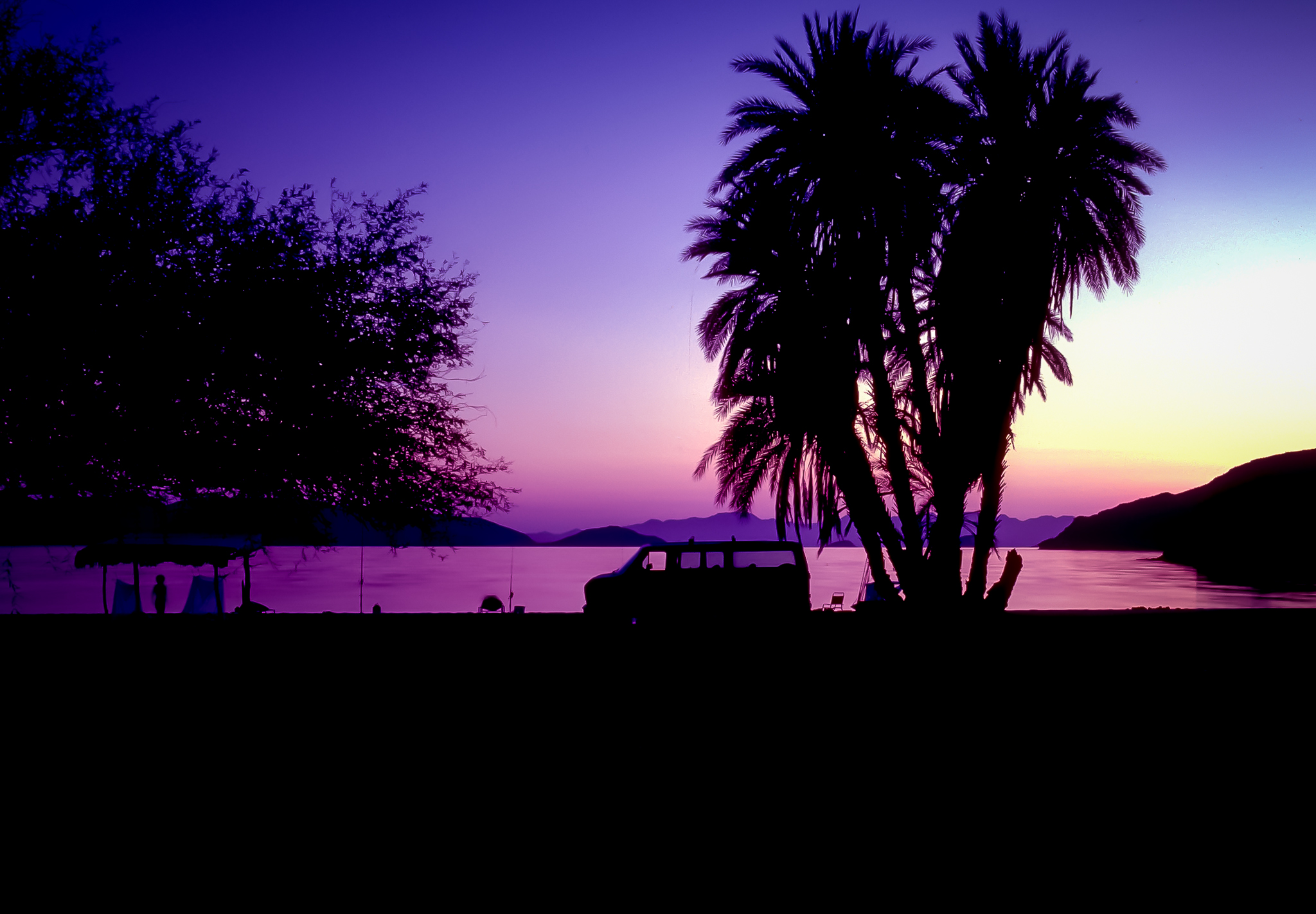 The palms of Playa Coyote are among Baja California's most recognizable landmarks.
Sunrise on Bahía Concepción, camping under the Palms…
turquoise waters, white sand beaches & peaceful inlets dotted with islands.
When I was young, I remember snorkeling along the rocky shoreline with my Father looking for lobster.
Located along Highway 1 south of Mulege, you can still rent a palapa on this beautiful beach.
The perfect basecamp for sea kayaking, hiking & exploring the region.
Captured in 1985 on Kodachrome 25, Nikon F3, Nikkor 50mm 1.4
http://www.martyhiester.com/Baja-California-Sur/i-hqThVJ8/A
See my latest work online…
http://www.martyhiester.com
©Marty Hiester- Creative Commons (CC by NC 3.0)
#camping #playacoyote #bahiaconcepcion #bajacaliforniasur #mexico #MARTYhiester