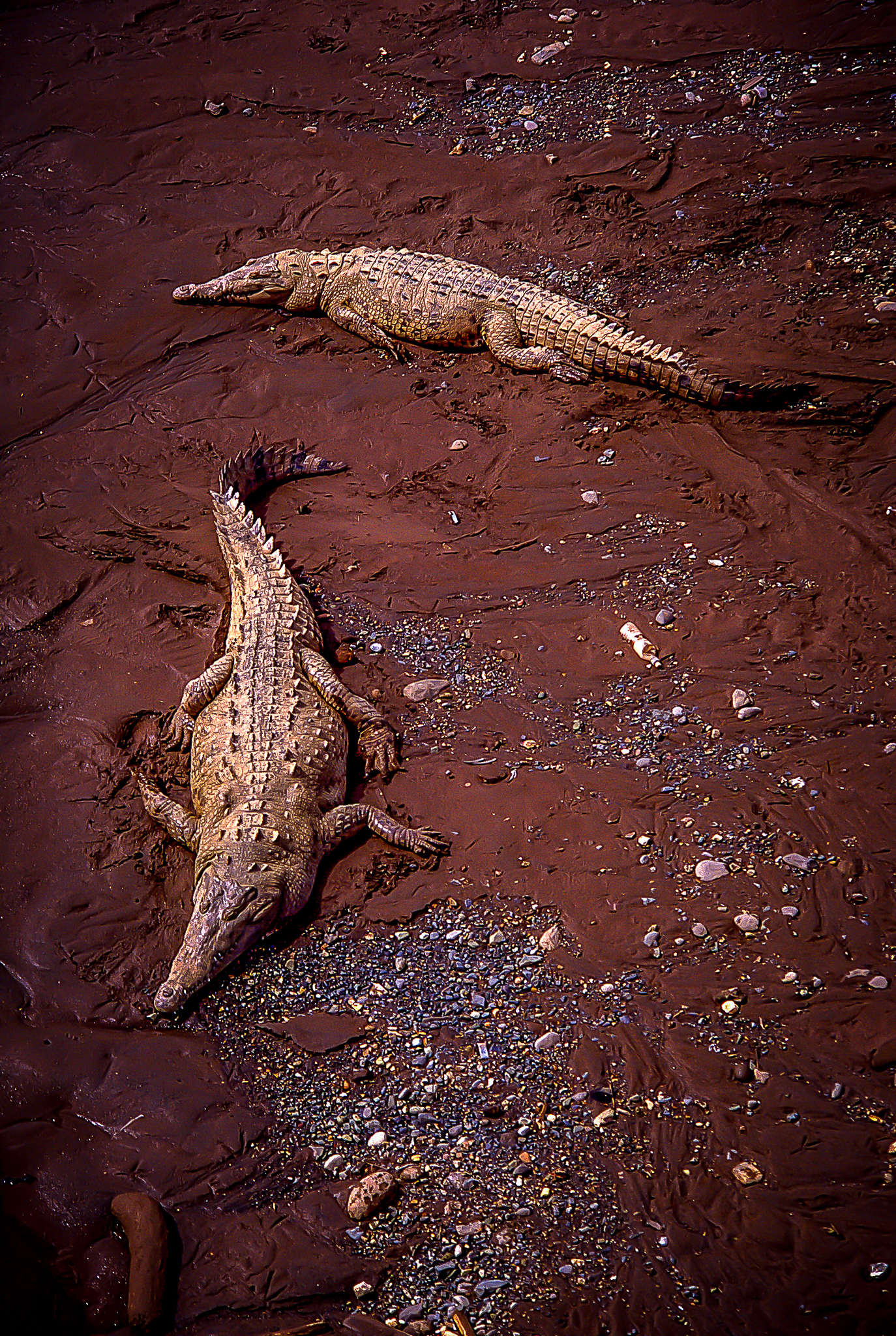 Carara National Park protects the Tárcoles River Basin in Costa Rica.
A haven for wildlife… populations include a diverse variety of waterfowl and
Rainforest favorites… Toucans, Hummingbirds, Parrots especially the Scarlet Macaws.
Of course I was here to photograph Reptiles & jungle Animals…
Monkeys, Sloths, Poison Arrow Frogs, but at the top of my list was the American Crocodile.
In addition, I was in Costa Rica to shoot a catalog cover, seeking a tropical jungle backdrop, I hired a Panga Boat with local guide Sebastian to scout out a location.
He mentioned a spot ahead where he could let me ashore, I would be able to walk up over a small rise and the Crocodillos will be sunning on the other side.
I was busy putting the 80-200 zoom on my camera and we headed ashore, as he dropped me off the bow I inquired about the size of the crocs, he replied in Spanish that they would be only 10 meters away!
I asked directly, is this safe? With all the confidence in the world he replied… ¡No Tienes Hambre!
…don't worry Señor they are not very hungry.
Captured May 1999 on Kodachrome 25, Nikon F3, Nikkor 80-200mm zoom
http://www.martyhiester.com/Costa-Rica/i-wRhhPPr/A
See my latest work online…
http://www.martyhiester.com
©Marty Hiester- Creative Commons (CC by NC 3.0)
#crocodiles #tarcolesriver #costarica #MARTYhiester