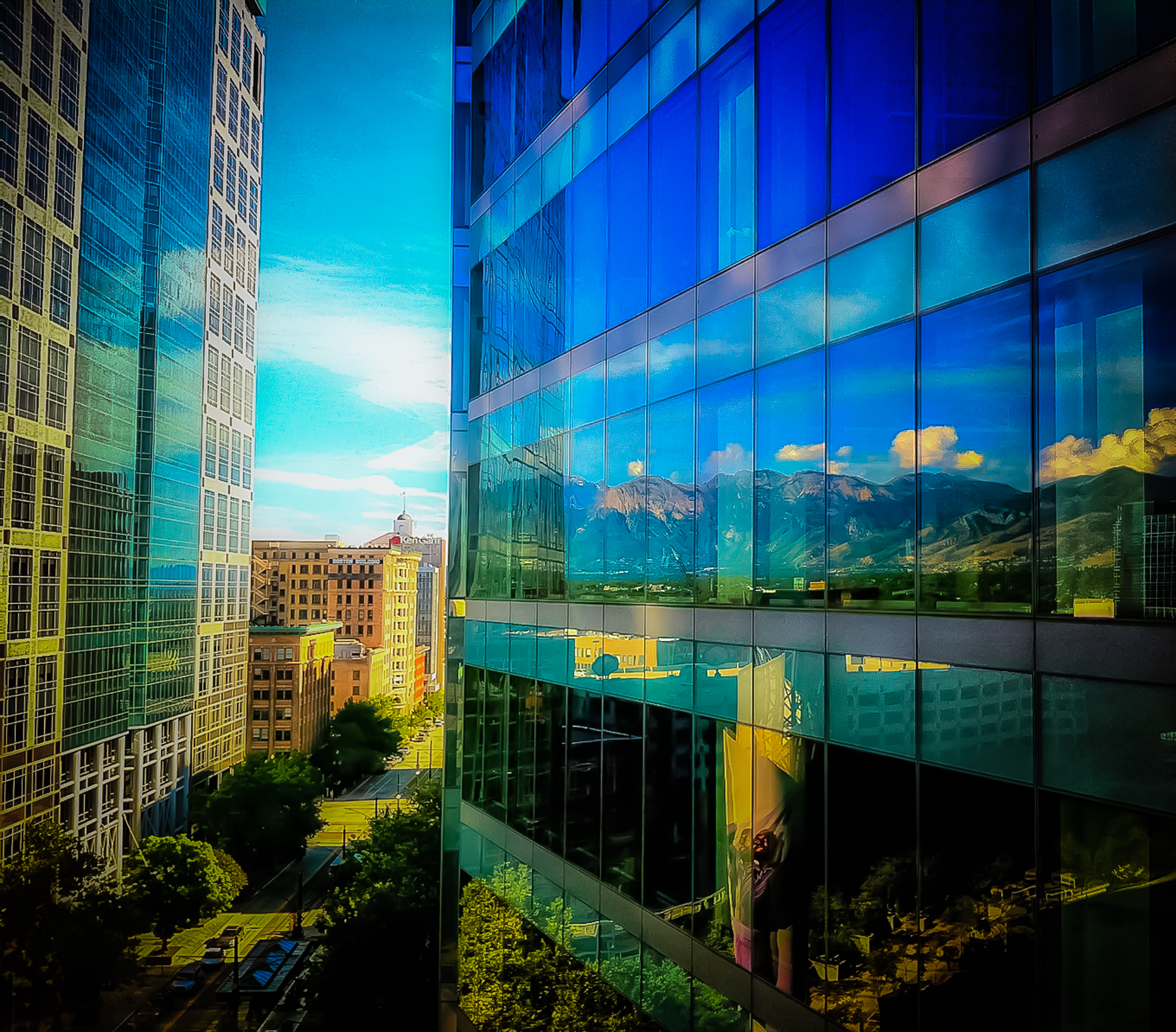 Salt Lake City's eastern skyline is the Wasatch.
Reflected here in mirrored skyscrapers,
the Wasatch Mountain Range is the western edge of the Rocky Mountains.
Locals call it the Front Range…
stretching over 150 miles from the Idaho border to central Utah,
the tallest peaks rising to 11,000 feet above the Great Salt Lake Basin.
Since 1996, I have traveled there to attend the Outdoor Retailer Trade Show.
With an incredible quiver of outdoor sports possibilities right out the window,
it's the perfect place for the adventurers of the world to gather.
An international event where Outdoor Sports Manufacturers present their latest gear to Retail Buyers.
The Outdoor Recreation Industry is really tight…
a place where many of my friendships have lasted over 40 years!
"Our Tribe" shares passion for the outdoors.
Each time we gather it's like a high school reunion… lots of hugs & greetings as take care of business.
Captured in August 2011 on the iPhone 4, post processing: ProCamera, FX Photo Studio & Pro HDR
http://www.martyhiester.com/Utah/i-2Vz47MS
See my latest work online…
http://www.martyhiester.com
©Marty Hiester- Creative Commons (CC by NC 3.0)
#Wasatch #SaltLakeCity #Utah #ORShow #MARTYhiester #iphonephotography #iphoneography