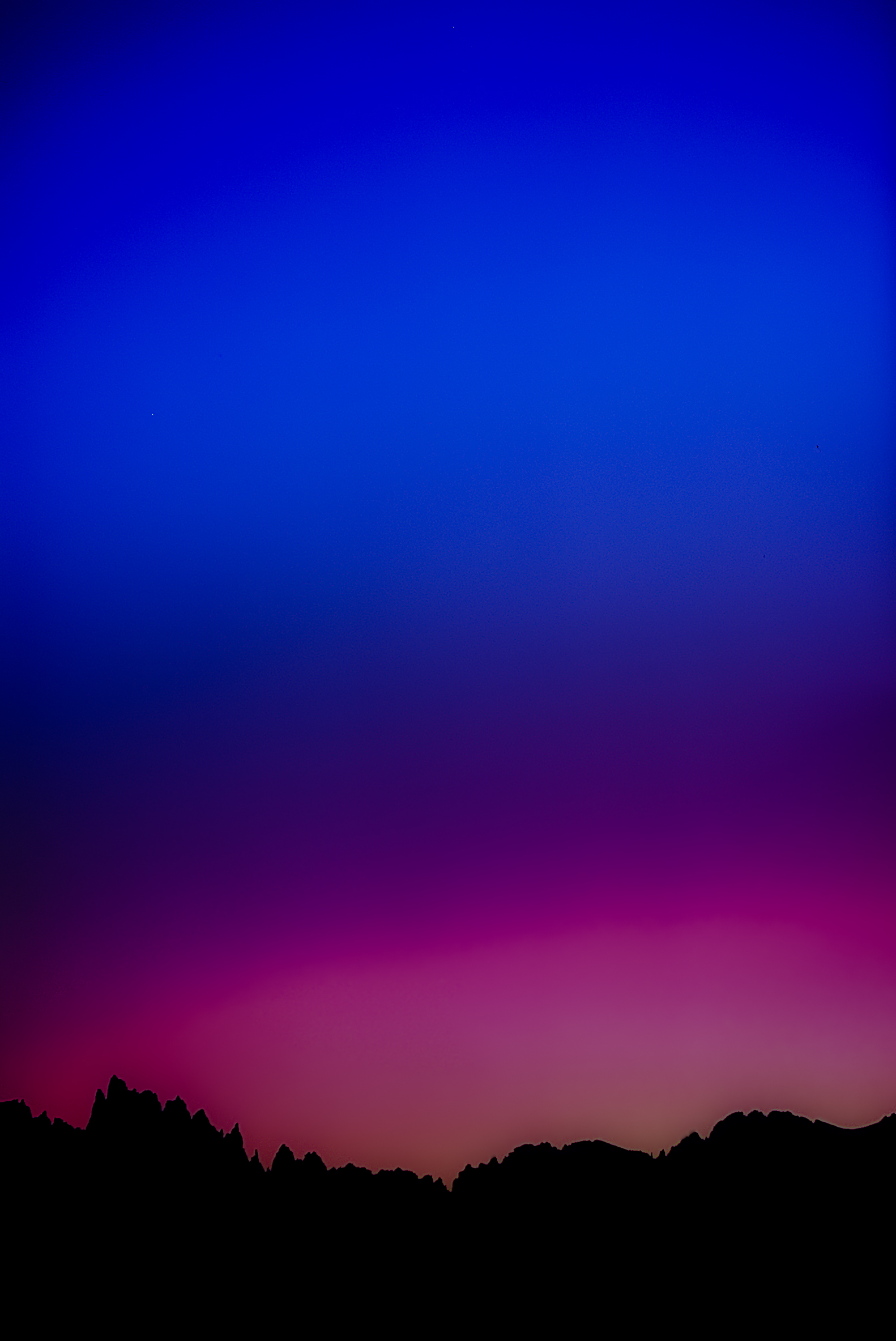 The jagged spires of the Minarets are part of the Ritter sub-range of California's Sierra Nevada Mountains.
In this sunset view from Minaret Summit, Clyde Minaret (12,281 ft) is the highest point of the rugged arête.
The southeast face route on Clyde Minaret is featured in Roper & Steck's "Fifty Classic Climbs of North America."
Seventeen Minarets have been named in the Ansel Adams Wilderness, which is easily accessed driving west past Mammoth Lakes.
Captured in 1983 on Kodachrome 25, Nikon F3, Nikkor 80-200mm zoom
http://www.martyhiester.com/Sierra-Nevada-Mountains/i-8G2PXsm
See my latest work online…
http://www.martyhiester.com
©Marty Hiester- Creative Commons (CC by NC 3.0)
#minarets #ritterrange #sierranevadamountains #california #MARTYhiester