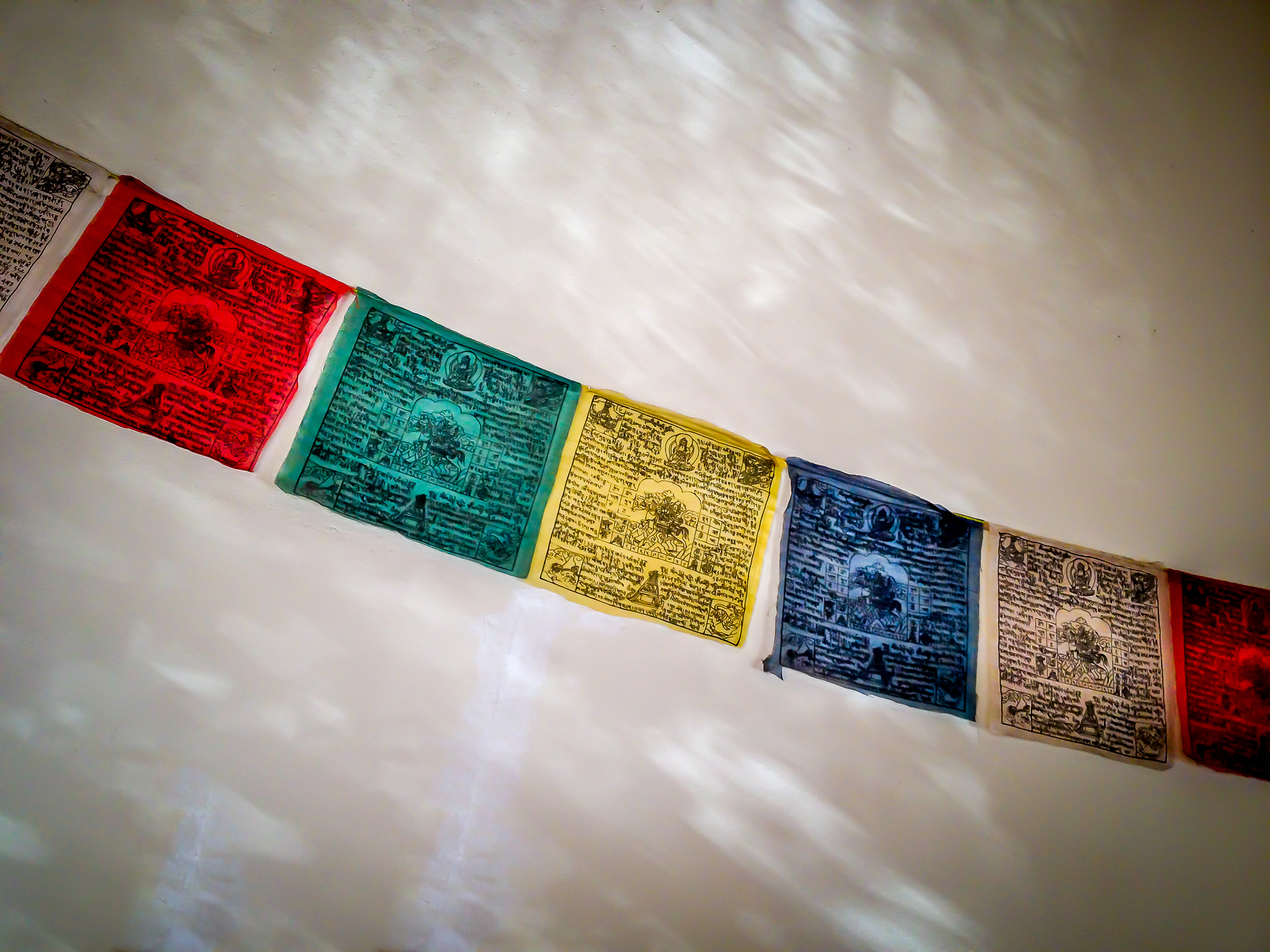 They can be seen throughout the Himalayas – Lung ta the colorful Prayer Flags.
Health, harmony, peace, compassion, strength, & wisdom.
Tibetans believe that good fortune comes from hanging the flags,
good will mantras & prayers are blown in the wind to the surrounding countryside.
The repeating pattern of five colors represents the balance of the elements, "five pure lights"…
yellow for earth, green for water, red is fire, white symbolizes the air/wind & blue sky/space.
Traditional prayer flags are woodblock printed, the powerful horse, Lung ta, is centered on each flag, surrounded by traditional symbols & mantras.
Brought back by some mountaineering amigos, this set of flags once flew at Everest Base Camp.
They now hang high over my abode… I like to think they bring a long life of good fortune to my world!
Captured on the iPhone 4s, post processing: ProCamera 7 & Pro HDR
http://www.martyhiester.com/Digital-Art/i-tndfJ9G
See my latest work online…
http://www.martyhiester.com
©Marty Hiester- Creative Commons (CC by NC 3.0)
#PrayerFlags #PrayerFlag #Everest #MountEverest #MARTYhiester #iphonephotography #iphoneography